1688 Home page with custom views        
The layout of home page was simplified, borders and tiles with menu links were removed. Please note that these changes affect the way users can navigate in QicsMilestones. The user manual was also changed accordingly. The changes have mainly affected the 'Werken met tegels' section of the user manual. 
A new menu was added to QicsMilestones which is accessible from any other page in QicsMilestones without navigating to a page containing the menu links: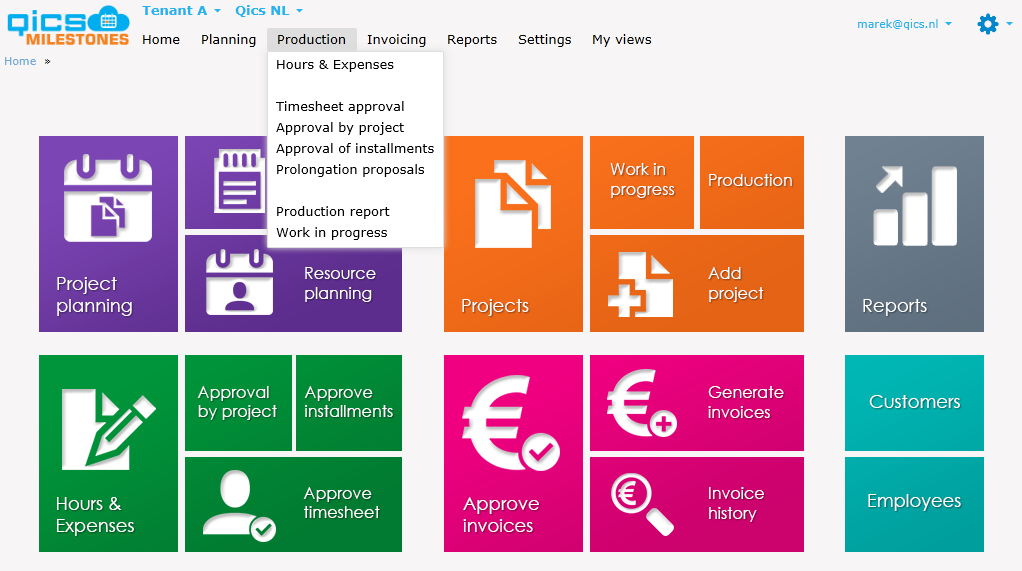 One menu item is called My Views. Here the user can create customized shortcuts to other pages of QicsMilestones, such as a specific project, or a pre-filtered overview of projects.
Pages that can be referenced from the My Views menu, have a Create view link above on the right side: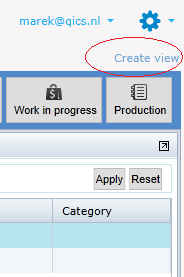 The user can set filters, for example to show only projects of a specific customer and click on Create view. A popup will be displayed asking for the name of the view: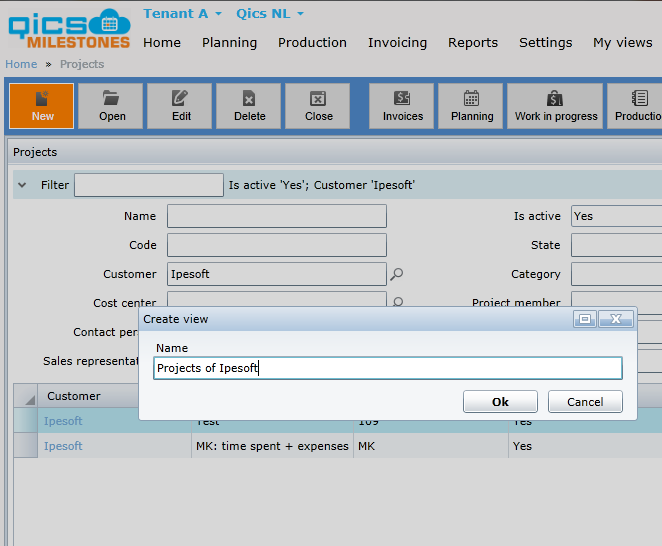 After clicking Ok, the user can access the newly created view from any part of the application by opening the My views menu: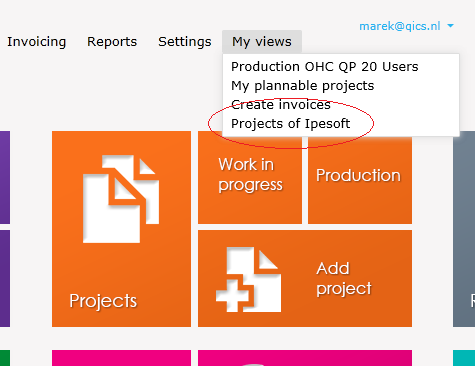 In order to change a view's name, or delete it from the menu, the user can use the Edit and Delete icons that appear when the mouse cursor hovers above the menu item: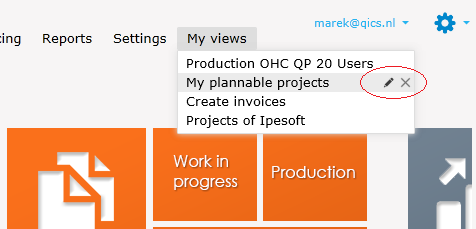 To learn more about this feature and to view this information in Dutch, please visit the 'Wat kan ik instellen bij [Mijn weergaven]?' page in the user manual. 
1667 Add reverse charge setting to VAT code (BTW verleggen)
A new property was added to the VAT Code object, specifying that VAT is paid in another country and should always be 0% on the invoice:
To learn more about reverse charge, check the 'BTW verleggen' section on the Wat is [BTW verlegd]? page in the user manual.
Issues Fixed
440 Project rates: invalid employee shown in the rate overview
1229 From logs: Isolated storage exceptions
1732 Error (Api key is not valid) when user context expires (mobile app, synchr)
1741 After refresh (H&E), last used item is not prefilled
1752 Production is not assigned to invoice on generation
1763 Copy of tenant failed
1772 Import planning does not work
1773 Crash when adding an hour item to a project (from ProSpex)
1775 Edit assignments fail
1777 Invoices are processed with wrong number
1781 After user preferences change, not possible to open Hours&Expenses for first time
1782 Not possible to create correction for processed invoice
1891 H&E: after sign out, changes are not saved               
1799 InvoiceDate is not on invoice processing
1898 Value does not fall within the expected range when browser resized